Installation of LAMP(Howto)
Apt-Get Installation of LAMP
The LAMP (Linux+Apache+Mysql+Php) stack is very easily installed on any default installation of ubuntu server as follows
A). Install MySQL
sudo apt-get install mysql-server mysql-client
Then provide a password for the MySQL root user
root password: xyz
Configuration file contain as nano /etc/mysql/my.cnf. you could change the bind address of your local ip.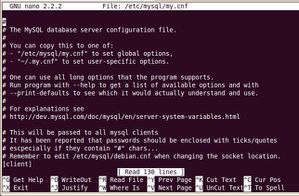 Testing:
Just write this command and after give root pass!!
mysql -u root -p ------> Root pass
B). Install Apache2
sudo apt-get install apache2
apache default document place at /var/www , which you find index.html file for editing (eg. nano /var/www/ index.html )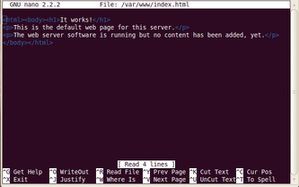 and apache config file is /etc/apache2.conf.
after configring, make restart apache2 web server
sudo /etc/init.d/apache2 restart
Testing:
JUST write this from your browser!!
http://localhost
C). Install PHP
sudo apt-get install libapache2-mod-php5
sudo /etc/init.d/apache2 restart
From this post i just only done installation of above services thats works properly but you could find more for your configuration requirement from following links.
See more...
http://bank-builders.wikidot.com/server-detail
http://www.nixtutor.com/linux/installing-apache-mysql-and-php-on-ubuntu-810/
http://www.howtogeek.com/howto/ubuntu/installing-php5-and-apache-on-ubuntu/
http://fahim.fizaan.com/index.php?option=com_content&view=article&id=79&Itemid=84